Hello ,
Today in this article i'll tell you how you can install cPNginx On Your VPS/Server.
Please note that you must have an cPNginx License before you can download it from cPNginx Website.
Please Go to https://syslintportal.com/download/category/5/cpnginx---cPanel-Nginx-integration-plugin.html and Login if you haven't.
There you can see the files, you have to download the file by clicking on it.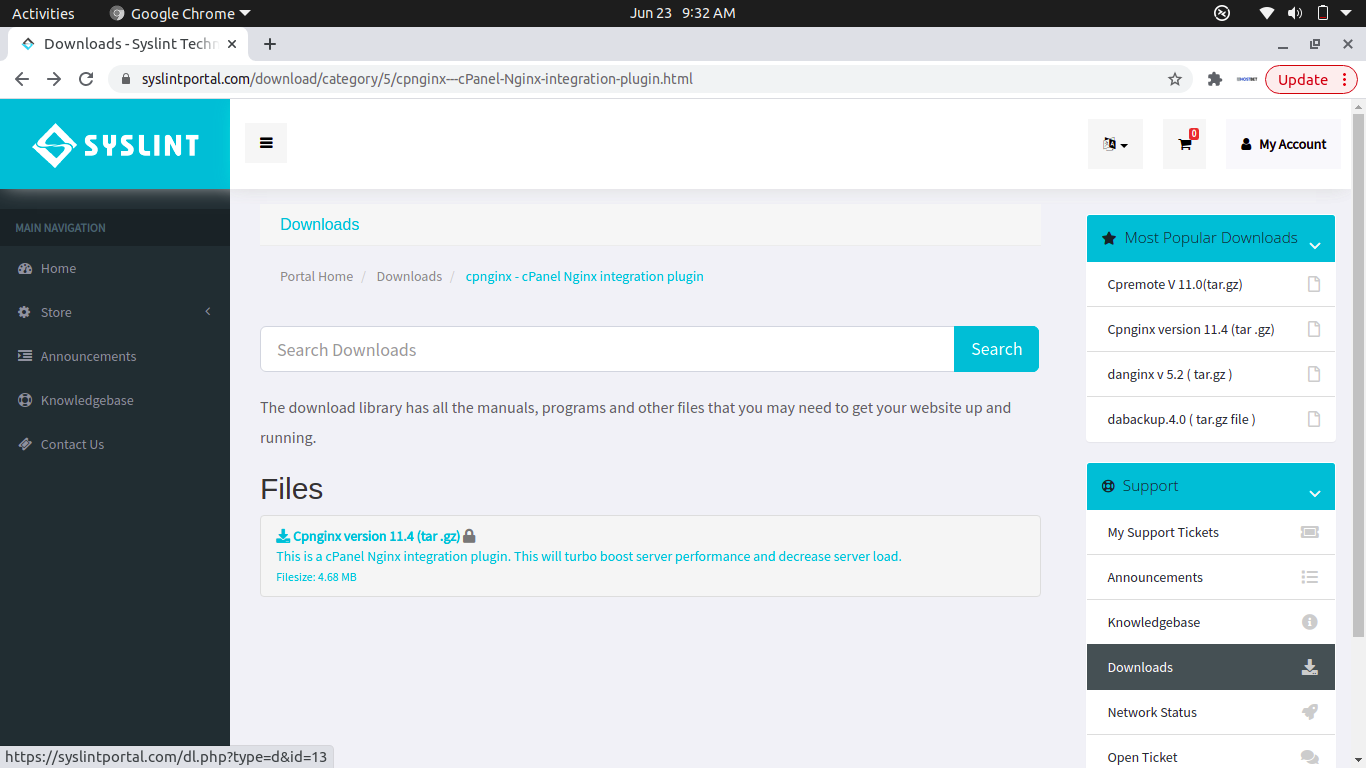 Then You have to upload it on your website or somewhere else from which you can download the file directly using wget command. Like upload it on your website then login to your server's SSH or Terminal and run this command :
wget http://yourwebsite.com/cpnginx-11.4.tar.gz
Now, Let's Unzip the file
tar -xzf cpnginx-11.5.tar.gz
Now, go to the cpnginx-11.4 directory
cd cpnginx-11.4
Now, run the installation file to install cPNginx
./install.py install
Now it will start the installation of cPNginx on your server, it may take 10 minutes, 30 minutes or 1-2 hour depending on your server speed so kindly do not close the terminal or SSH and do not cut the connection.
Thanks.
If You want To Buy Affordable Web Hosting & Get FREE CDN With Every Plans
Visit Now :- HostJio.com